back to full list of Local Activities
Local Activities
Canoe Hire Wales
Canoe Hire on the Wye
Hire a canoe
Half days, full days or multi days on the river Wye.
We offer open canoes which will carry up to 3 person or sit-on kayaks, there are available for half or full days.
This takes place on the river Wye, Starting at Glasbury.
Half day canoe hire trips will get you to Hay on Wye a distance of 5 miles
Full days are to Whitney a distance of 10 miles stopping in Hay for Lunch or take a picnic and stop on the side of the river.

The River Wye from Glasbury is ideal for family's it as some small Grade 1-2 rapids which are easy to navigate. Whilst you are paddling downstream look our for the wide range of wildlife such as Kingfishers, Herons, Swans, Geese, Buzzards and Otters, your destination is the pub at Whitney on Wye the Boat Inn
. A free collection service is at hand from each landing point, to return you and the canoes back to the start. ......." Free Parking at our centre in Three Cocks"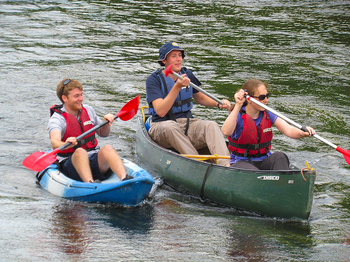 also available are small storage barrels to hire at £2.00 each per day. Ideal for quick access to wallets or cameras.

Paddling time around 4 to 5 hours and a distance of 10 miles.
Hire times
Half day 9.30am or 1.30pm
Full day 9.30am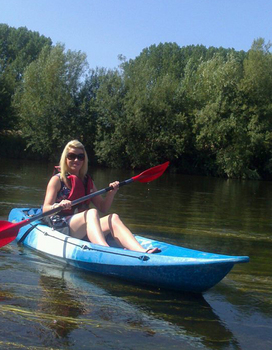 We aso hire sit-on kayaks which are great fun and no experence is needed.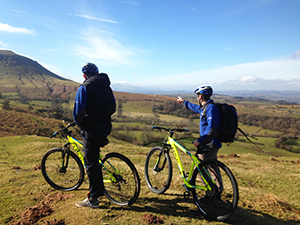 We also have mountain bikes which can also be hired for half day or full days
Cost
Half day £26.00 per bike
Full Day £36.00 per bike
Times
Half day 9.30am or 1.30pm
Full day 9.30am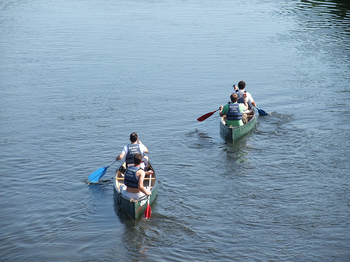 Muti Day Canoe Hire
If you really want to "Get Away", here's how?
Starting from Glasbury the whole length of the river is available to you. You are able to camp-out each evening at designated campsites along the way. Accompanied only by the scenic beauty and stunning wild life, it's possible not to see another soul, other than otters, mink, kingfishers, heron, wagtails and the peregrine falcons at Symonds Yat. You can also discover the history of the historic towns of Hereford, Ross and Monmouth.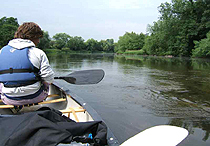 Canoe Hire Wales Statistics: 73 click throughs, 8742 views since start of 2022
Activities in

Glasbury

Glasbury, Powys
Tariff
Half Day £26.00 per person
Full Day £36.00 per person
Family discounts available upon request
When?
All year subjet to river levels
Contact Details
Contact Details
Owner/Manager:
Canoe Hire Wales
Glasbury
Powys
LD3 0SD
Powys
News and Special Offers
Paddle Boarding

You can hire a paddle board for 2 hours and give paddle boarding a try!

We aso offer instruction on how to use a paddle beard, prices form £36.00 per person